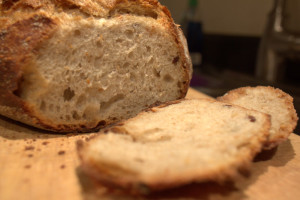 Whenever I have a little time to focus on baking, I'm usually happy with the creative process and the resulting loaves that come out of the oven. This toasted seed sourdough is no different.
Adapted from Chad Robertson's Tartine Bread book, this loaf provides a slightly nutty flavor and aroma, adds a little sweetness, all the while maintaining its rustic "country bread" characteristics. I think it's definitely a nice change to my normal routine and I believe you will be happy for trying it.
The adaptations I made were to add sunflower seeds, in addition to sesame seeds, to the mix and to lower the total amount of seeds from 1 cup to about 3/4 of a cup. I also did not fully toast the seeds before incorporating them as I was a little skeptical and thought they would burn if I'd let them bake any longer. I was right and really don't know how Mr. Robertson roasts his sesame seeds for half an hour at 400F without scorching them and making his space smell of burnt seeds.
This bread is pretty fun to make I found it a rewarding experience.  Give yourself time to let your dough work, have a cup of coffee, and enjoy the process.
It's really a good loaf and sure to be a nice addition to any meal. I look forward to having it tomorrow morning with eggs and little spice!
Seeds:
1/2 cup sesame seeds
1/4 cup sunflower seeds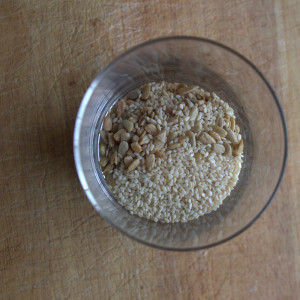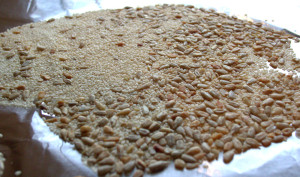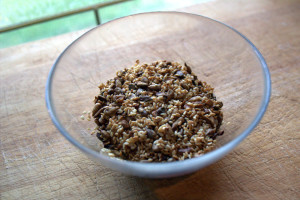 Loaf:
200g levain (100% hydration)
100g whole wheat flour
800g AP flour
650Ml water
22g salt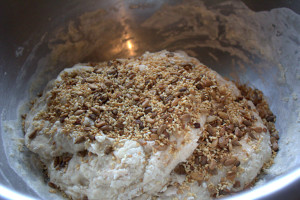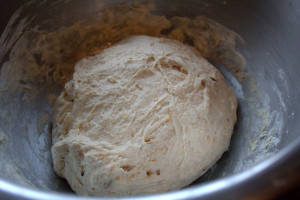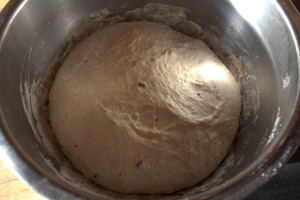 Note: Before beginning, your levain should be ready to go and at approximately 100% hydration.
Process:
Preheat oven to 350F
Build the bread sans-seeds and mix it all together  until all ingredients except the salt is incorporated.
Line a baking sheet with aluminum and spread seeds evenly. Place in oven and roast. Check every 3 minutes and shake/re spread the seeds  until oils start to release it before sesame seeds start to burn. This happens quickly so pay attention!  Once seeds are done (7 minutes more or less) remove from oven and cool completely.
Add seeds and salt to bread and combine until fully incorporated.
Stretch and fold another two times every half hour and then let bulk ferment for 2 hours.
Divide your dough in two and pre shape. Then shape and place in proofing baskets for another 2 hours.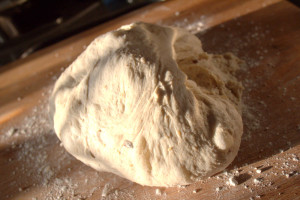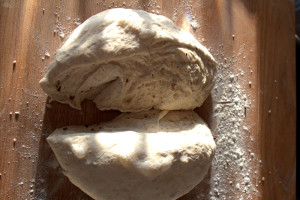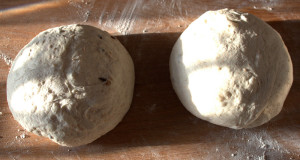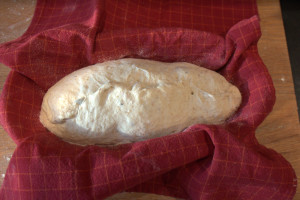 Preheat oven to 450F and make sure your le cloche is in there.
Score your loaf and load on to pre heated oven. Leave covered for 15 minutes and bake for another 20-25 minutes without a lid.