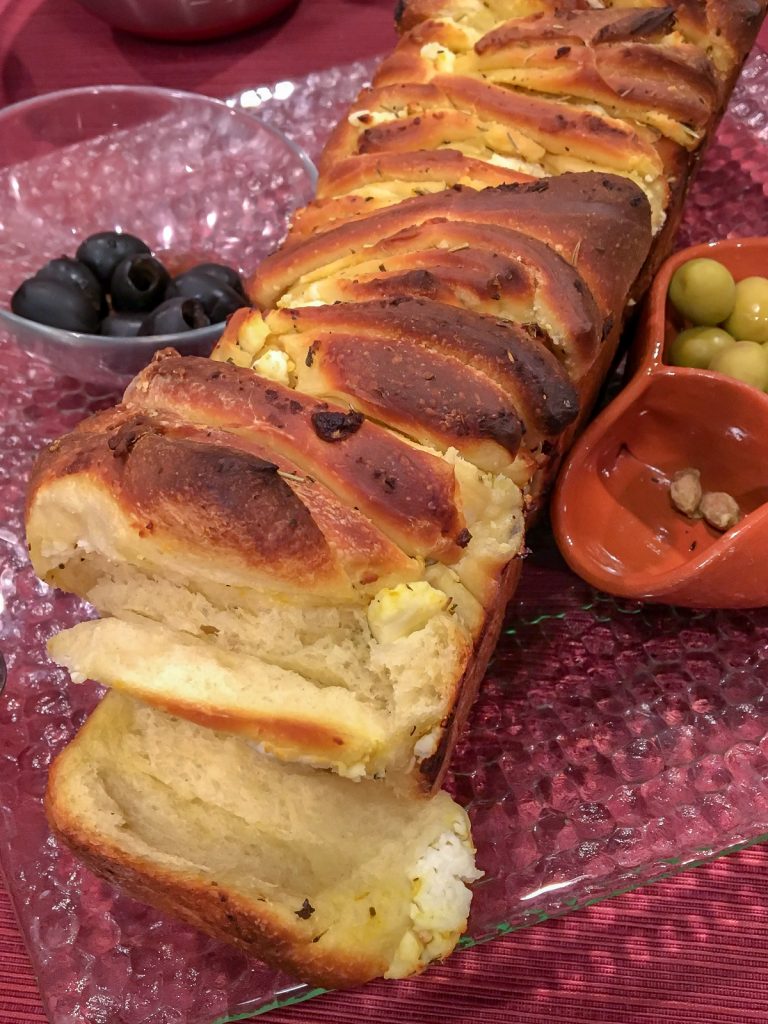 This pullapart bread is so easy to make! Once in a while you get a little creative in the kitchen. Either because you're short on time and just make things up as you go or because you don't have the right ingredients so you just toss things in and hope things work out. But once in a while someone sends you a recipe tip that stirs up the imagination and you just go for it.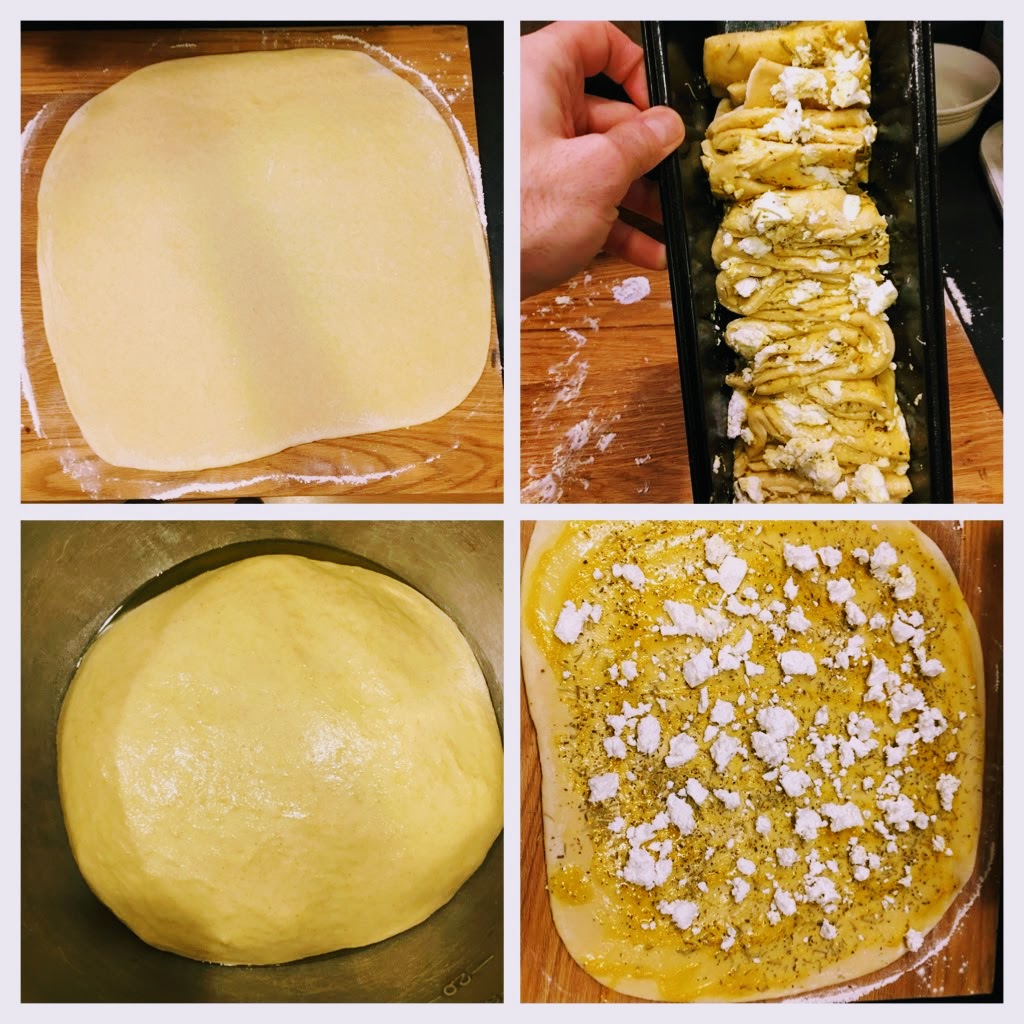 This last scenario is what happened to me the other day when my wife sent me a link to this YouTube video showing Aki making a nice looking Greek appetizer. The bread is basically a pull-apart loaf that has olive oil and is stuffed with spices and Feta cheese.
The following items will help you to make this bread. If you end up purchasing any of these items, the site will get a small portion and encourage us to keep going!

Knowing that we were having a dinner party at our house the next evening, I thought I'd give this bread a try and see if I could make it as good as that video made it seem.  I did some research and it seems to be a fairly unique bread too.  And to top it off this bread seemed pretty easy to make so after we fed the kids I got to work in the kitchen to mix the dough. 

Soft, Chewy, And Delicious
This bread turned out way better than I expected. First off, the smell throughout the house was amazing thanks to all the good ingredients that went in to it. I was also pleasantly surprised that the mustard sauce topping wasn't at all overpowering like I thought it would be. Guests kept commenting on how good this bread turned out, so I guess it's a winner and a repeat contender for sure!

The overview of this Greek feta bread goes something like this. For the dough, all you need are these ingredients: Flour, water, salt, yeast, sugar, eggs, and olive oil. You mix it all up and let it rise, then you roll it and fill it. For the filling, you mix mustard and olive oil and spread it around the dough, then top with rosemary and oregano. I didn't have any fresh so I used some dried herbs we had in a jar. Then you crumble and sprinkle the Feta cheese. From there you cut it in to rows, lay them on top of one another, then you cut the rows in to pieces, then lay them one on top of the other in an oiled bread pan. After an hour of rising you bake it and voila!
Here are the steps in a little more detail.

Allow the bread to rest for about half an hour after baking or it could fall apart unexpectedly!
Have some olives and olive oil available for dipping and this will be the hit of your dinner party!