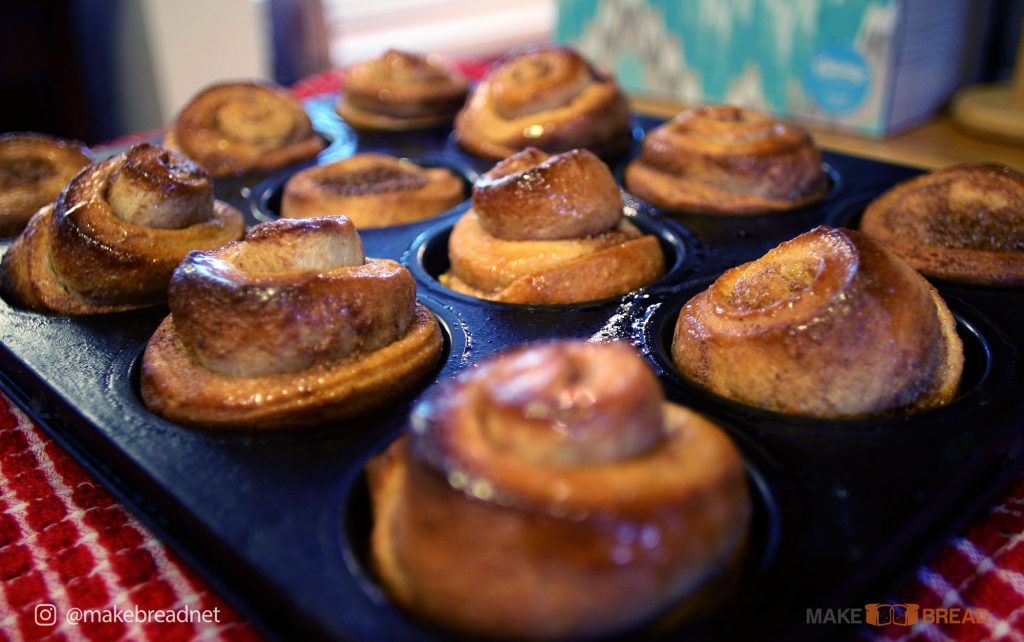 Some mornings call for something different, something special. This week, a particular morning was just one of those where the kids didn't have school and I had the day off work. Wanting to make something special for the kiddos (or was it really for me?) I decided to try a creative spin on one of their favorites, the cinnamon roll and ended up making the Best Cinnamon Rolls Ever.
It seems like the cinnamon roll is almost perfect for any occasion and I set out to the pantry to get the ingredients for another batch of the rolls (which reminds me…I haven't posted a recipe for those yet…but I'll fix that soon!) when I remembered having read about these fancy looking Swedish Kanelbullar breakfast sweets. I did some searching and found a really good video on YouTube and bingo, that was my inspiration.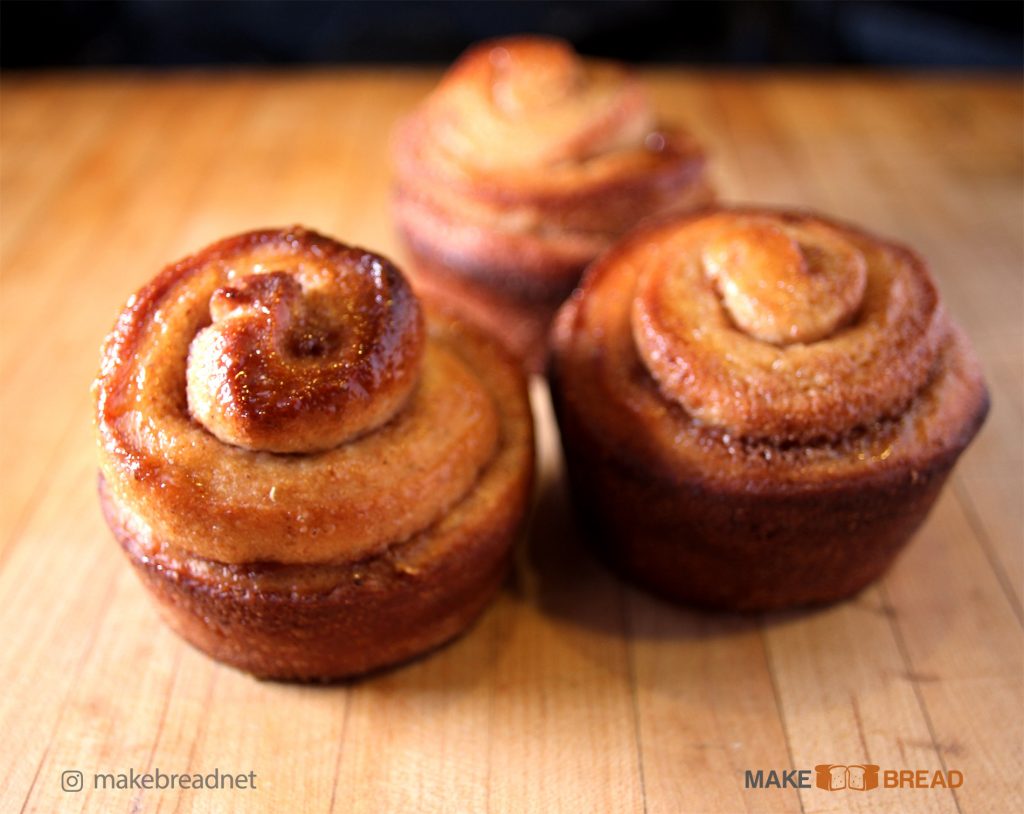 While these are neither true cinnamon rolls nor are they real Kanelbullars, I think they represent a happy balance between them. I imagine the Kanelbullar to be a little more dense than a cinnamon roll, so these are not quite as fluffy as a cinnamon roll. The cardamom that is used in the Kanelbullar knots was just the ticket for these and I bet they'll be an amazing addition to regular cinnamon rolls. Not only were these morning buns pleasing to look at, they were also so aromatic! I loved the smell and even after a couple of days, when re-heating in the oven for a morning's breakfast, the aroma was still amazing!
Suffice to say that I'll be making these knots more often and will certainly be using freshly ground cardamom in more sweet enriched doughs in the future.
Cinnamon Morning Buns with Cardamom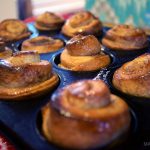 These aromatic and delicious rolls are a mix between a Swedish Kanelbullar and a traditional Cinnamon Roll

Dough
350 Grams Flour (All Purpose)
150 Grams Flour (Whle Wheat)
4 Medium Egg Yolks
3 Medium Egg Whites
50-100 Ml Warm Milk
1 Stick Butter (Unsalted)
1/2 Cup Sugar
1 Tbsp Salt
1 Tsp Freshly Ground Cardamom
1 Packet Yeast
Filling
2 Tbsp Butter (Softened/Room Temperature)
1/2 Cup Brown Sugar
1 Splash Milk
Shiny Finish
To make the Dough
In one small bowl, soften the butter in the microwave.

In a medium sized bowl (or the bowl of a stand mixer), add the flour, sugar, salt, cardamom, and yeast and gentry stir to combine.


Separate the eggs and add the yolks and the whites to the bowl


Add the butter to the party and start stirring to combine.


Slowly add some of the warm milk to the mixture until the dough starts coming together. You may not need much but this will depend on the size of your eggs.


Knead the dough together until a smooth ball forms and it can clean the side of the bowl if using a stand mixer.


Cover with a tea towel or plastic for about 90 minutes or until the dough has nearly doubled in size.

To Make the Filling
Mix the butter, brown sugar, and milk in a small bowl to combine. The end result should be a slightly runny filling.

To make the Morning Buns
Move your dough to a lightly floured surface, and shape by hand in to a rough, rectangular shape.


Using a rolling pin, roll the dough out until it is about 14 inches long and 8 inches wide, about 1/4 of an inch thick.


Using an offset spatula, spoon, or other device, spread your filling over the entire dough, from edge to edge.


Tightly roll your dough from the long side and cover with plastic.


Put the dough in the fridge to chill for about 15 minutes to make it easier to cut.


Cut your dough in to 12 even slices.


Transfer the slices to a well oiled muffin tin.


Cover loosely for about an hour.


Transfer the tin to a preheated oven at 350˚F and bake for approximately 25 minutes, turning along to the way for even cooking.

Finishing Touches
After you pull the muffin tin from the oven, brush the tops of the morning buns with simple syrup.

I've listed some equipment below that may help lead you to a successful bake! If you decide to buy anything directly from the links, the website will get a small percentage of your purchase and it encourages me to keep posting!